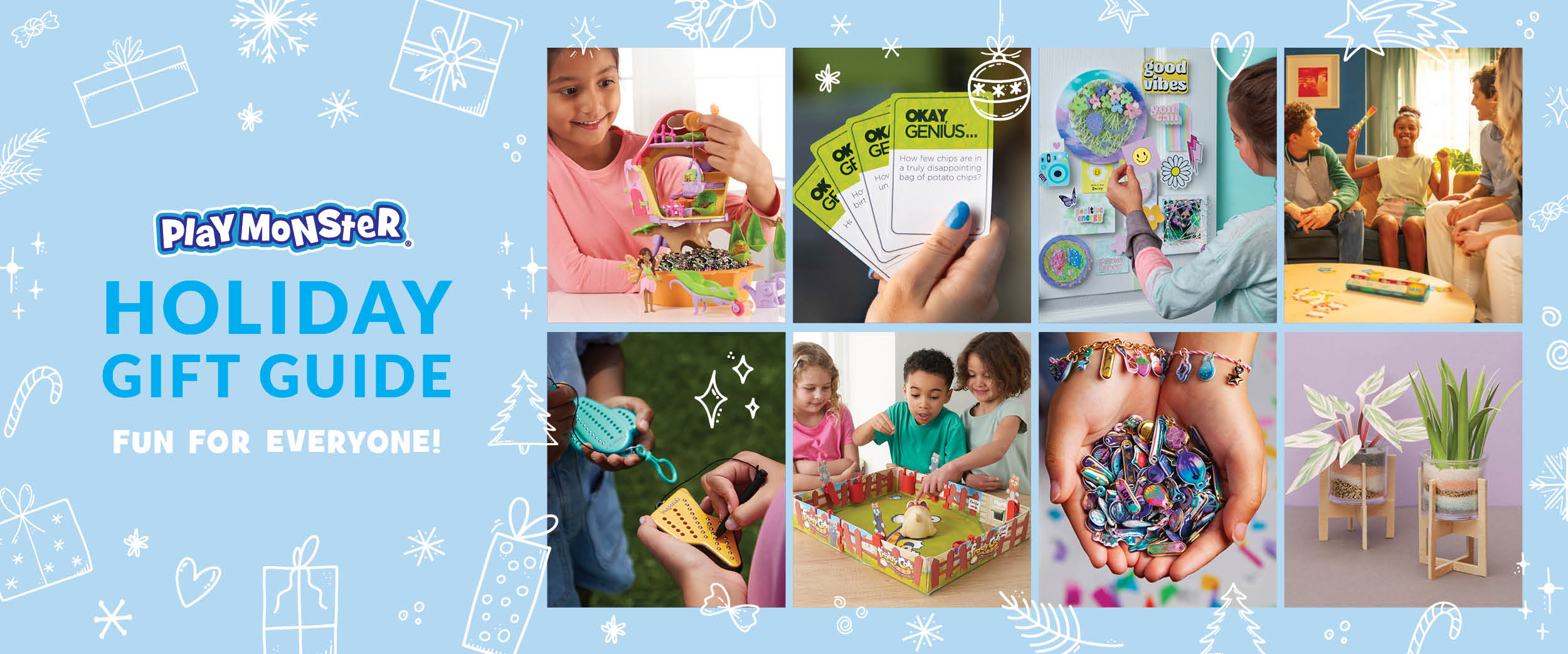 Welcome to the ultimate gift guide of fun! The holiday season is upon us, and we are here to make your gift shopping experience a breeze. With our incredible selection of toys, games, crafts and activities, you can transform this festive time into an extraordinary experience for everyone on your list.
Finding the perfect gift can sometimes be a daunting task, but don't worry! Our team of experts have carefully curated s collection of unique and exciting options that are sure to bring joy and happiness to your loved ones. Whether you're shopping for kids, teens, adults or even the young at heart – we have something for everyone!
For the first-time parents, parents with young kids and work-from-home parents in need of some much-needed peace and productivity. Our curated collection includes interactive toys, educational games, and engaging activities to keep your little ones entertained while promoting their development. Say good bye to chaos and hello to peace and productivity with are carefully selected gifts designed to bring order to the lives of busy parents.
Whether they're a seasoned DIY enthusiast or just starting out, this collection has something for everyone! From learning new skills and slumber party favorites to easy and relaxing activities after a long day of adulting. Bring joy, fulfillment and endless opportunities for self-expression. Happy Crafting!
Rediscover the magic of nostalgia and step into the world of fond memories and cherished moments! This collection is designed to transport them back in time and evoke the warm and fuzzy feelings of the past. From retro toys to iconic fashion, each handpicked item is a nostalgic gem that will reignite the joy and wonder of yesteryears. Get ready to embark on a journey down memory lane because some things are just too fun to be forgotten!
Unleash the joy of giving the perfect gift! Find the most thoughtful and exciting gifts for those holiday gift exchanges. Whether you're participating in a Secret Santa, Whit eElephant or any other gift exchange event, this curated collection is here to help! Give the gift that everyone will be talking about long after the festivities over, let the gift exchange begin and let your inner hero shine!
We all know that one person who seems to have everything or is simply difficult to shop for. But don't worry, our gifts for the impossible-to-shop-for is here to save the day! Whether is a picky family member, a discerning friend, or a colleague who seemingly has it all, we've curated a collection of unique and unexpected gifts that are sure to impress even the most challenging recipients.
For those who appreciate the extraordinary and seek gifts beyond the ordinary. We understand that some individuals love the unexpected, the one-of-a-kind, and the truly remarkable. This group of products push the boundaries of creativity and leave a lasting impression. Get ready to embark on a journey of exceptional gift-giving, where the ordinary is left behind, and the extraordinary takes center stage!