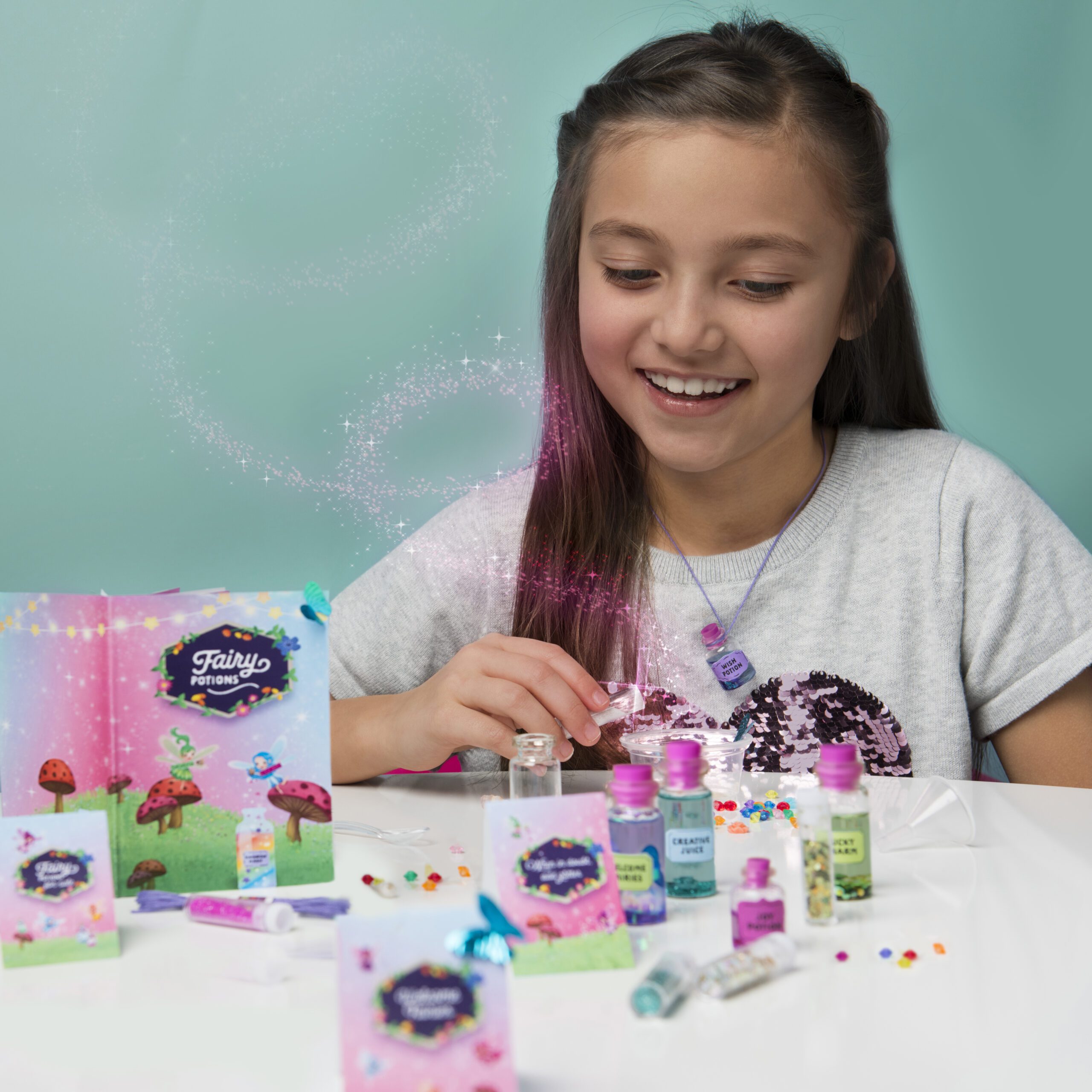 Let's talk about some products that will leave you bubbling with excitement!
Craft-tastic has a whole line of potion-making kits that provide kids with small potion bottles and magical recipes to make your very own magical potions!
These potion kits are perfect for encouraging children to engage in imaginative play. Imaginative play helps boost creativity and problem-solving skills for children, plus it can be tons of fun for both children and adults to imagine together! Potion-making allows children to experience the joy of creating their own magic with ingredients like unicorn hair, rays of sunshine, and fairy dust!
How did the creators of Craft-tastic come up with such an amazing product, and what do kids love about these potion-making kits? Sit down with Product Designer Hilary Henderson (PlayMonster's resident Crafty Monster) to get the inside scoop on all things Craft-tastic Potions!
Q: Where did the idea for potion-making kits come from?
Making potions has always been a fun activity for kids. When my daughter and niece were little they would be outside for hours making soapy potions with leaves and flowers. We thought that would be a great little kit and that kids can make special "magical" potions that have a fun story and activities to go with each potion.
Q: What do people love about these kits?
We love creating new potion kits because we love the open-ended play and the potions are fun to make and design! Parents and kids love the creativity and the imaginative play. They can follow along with the story and recipes for the potions or be creative on their own. Our potion kits are all different and magical and if you get them all you can mix all of the different ingredients together, for lots of extra fun!
Q: If you had to make a potion right now, what would you make and what would be in it?
I would make a sunshine potion! I love the summer months so I would wish for more sunny days. Add in a dash of sunrays, a special shinny pebble, and blow in a wish!
Be on the lookout for our NEW Craft-tastic Nature Scavenger Hunt Potions coming soon! Collect special ingredients from outside and make the magic happen! Includes fun recipes and space to come up with your very own magic potion concoction!