BSOA Bundle Page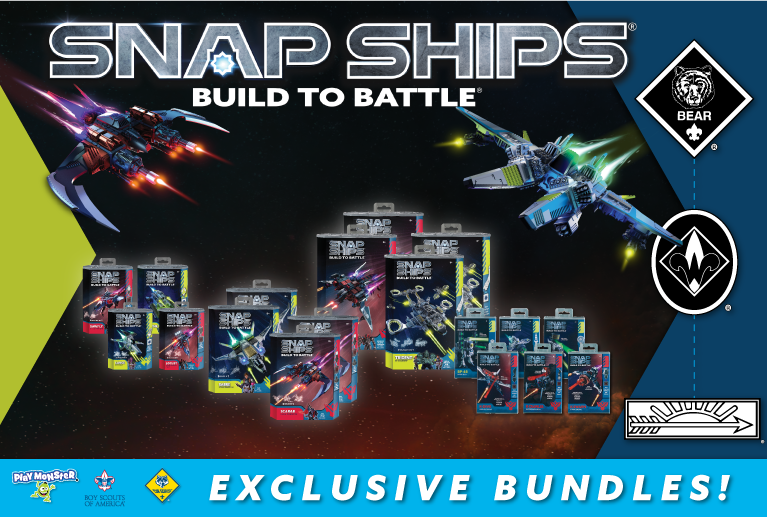 What are Snap Ships Bundles?
These exclusive Snap Ships bundles were created just for you, the members of the Cub Scouts! Each bundle, recommended for certain dens, includes multiple fun building kits of Snap Ships -- a versatile, modular building system for creating multiple crafts with action play. All sets and pieces are interchangeable, so kids can build however they want and then have fun with battle play! Snap Ships is the building and action play toy of the future! Are your scouts ready to BUILD TO BATTLE?!
Save 25% on Amazon with promo code below!